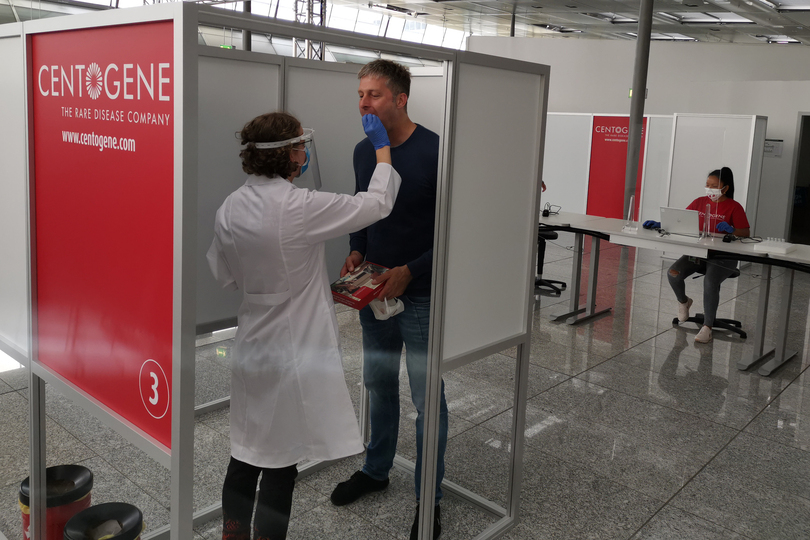 "Testing is only part of the solution"
So, let's try testing before travel. After all, the UK only lost some 16,000 positive tests due to an IT hiccup; the equivalent of a day's capacity between London and New York on a normal October Monday. Can testing seriously make a difference or is this just another political soundbite to try and assure us that every option has been explored?
In theory, testing could be part of the solution - but only part. The suggestion of having to pay £150 for such a test is an immediate turnoff for most travellers, especially for families where the costs of testing could end up as expensive as the airfare.
In a world where we are all trying to recover and stimulate demand why is the cost so high when in other parts of the world it is half the price; are those tests only half accurate then? Could we perhaps offset that testing charge against a waiving of APD…..? (That's a rhetorical question, given the government's lack of interest in supporting the industry thus far).
Aside from that, there so seem to be some real unanswered questions about the whole concept of testing. Firstly, where do we test? At the airport seems too far down the travel process and is fraught with logistical challenges. If, as will happen, travellers are found to be Covid-19 positive and prevented from travelling will they receive a full refund from the airline or merely another travel voucher? Will an inbound traveller who tests positive be sent back to the point of origin (at whose expense and will the airline be fined?) or allowed to get a special train to Glasgow like our esteemed members of parliament.